Great walk through on the Tiburon forum but sadly it won't let me reply on the thread, so here it is: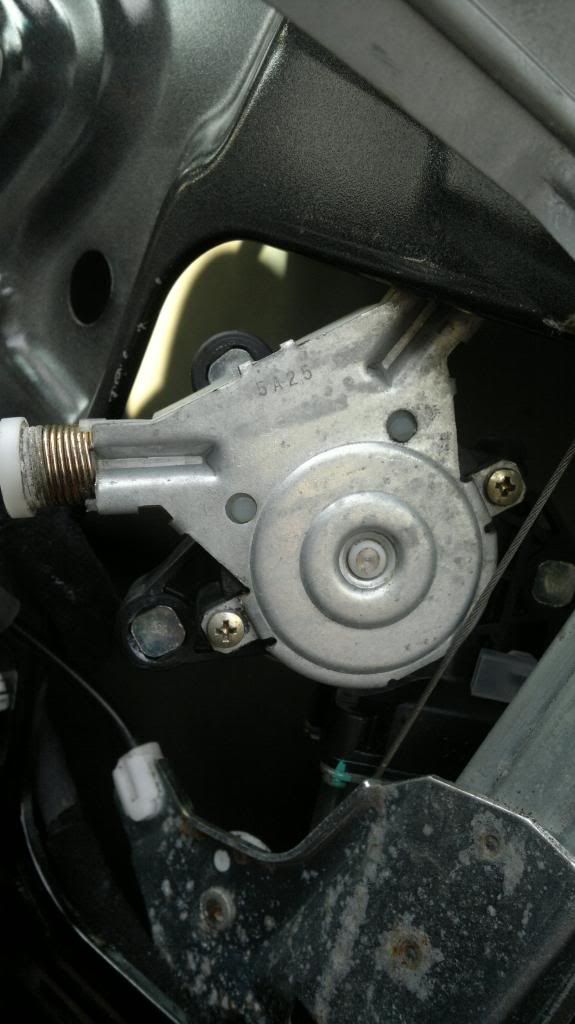 This is how I taped it, basically around the "arms" and then held it really tight while removing the same screws, taking it off the old motor and then putting the new one on.
Also, part of that thread tells you to take the window and the runner out, and someone called Moogle corrected this, you only have to remove the plastic covers, the 3 nuts and then with your hands in both newly-revealed holes, pass it towards the lower right hole and turn it as you do so that the dreaded spool thing is facing you and you can remove it carefully. Click this photo for labels (they only appear when viewed in photobucket for some reason)
This is how mashed the motor was!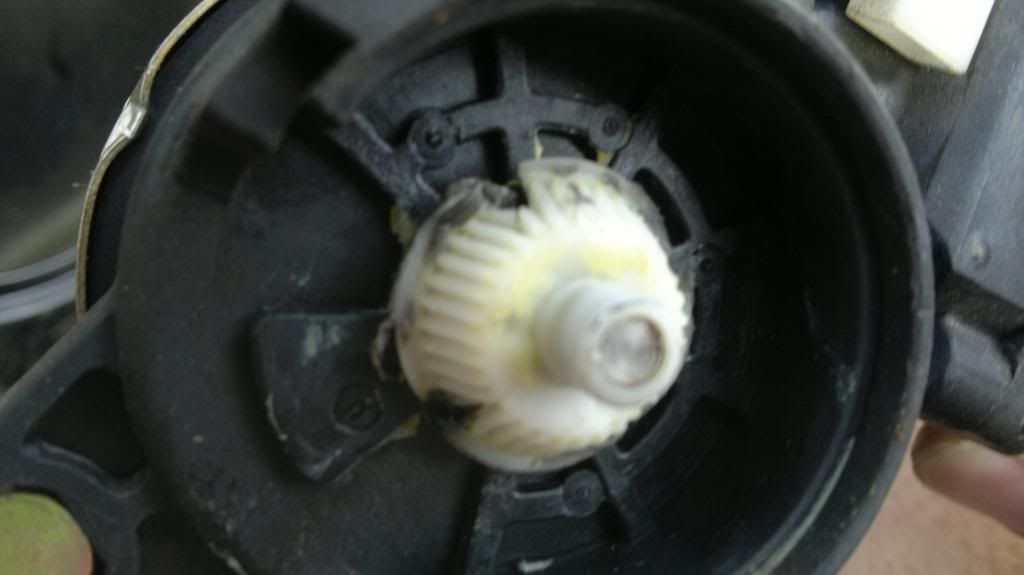 Hope it's helpful!